It's that Magical time of year again! The slightly spooky and entirely delightful Mickey's Not-So-Scary Halloween Party is back! Check out the list of new and returning entertainment!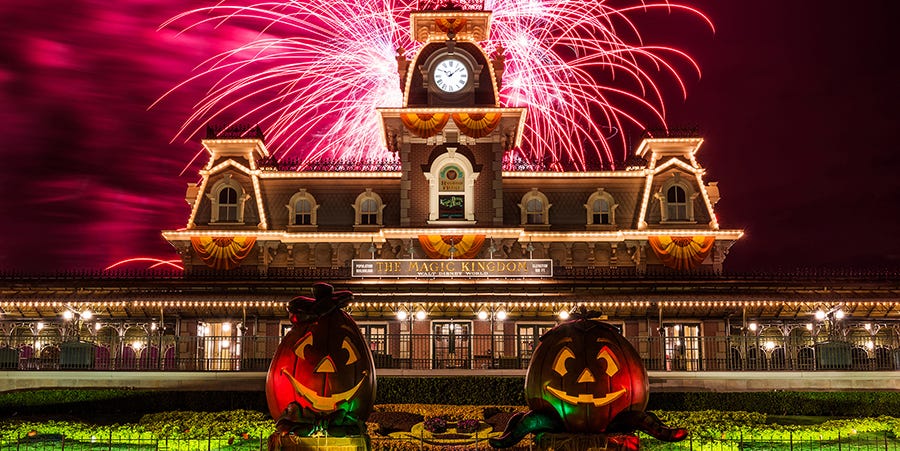 Mickey's Not-So-Scary Halloween Party ©Disney
A new addition to the Party is the Storybook Circus Disney Junior Jam, which is a Dance Party for all of our Junior Disney Fans! Head to Storybook Circus on the days of the festival for a fun and spirited trick, treat, and dance party!
Other new additions include a twist on the Mad Tea Party ride, with new lights, effects, and music! It promises to be a whole new experience! There will also be a new interactive addition to the Pirates of the Caribbean ride in which guests will get to interact with new characters on the quest to find "Gunpowder Pete"! Finally, if you make your way over to Space Mountain (and we highly suggest you do), you'll get to ride through space to a brand new tune and light show that will inevitably make the ride even cooler than it already is!
Your favorites will certainly be returning to the Party as well, so don't worry about that! Make your way over to Main Street U.S.A. for the Sorcerers of Magic Kingdom adventure!
If you find yourself near Adventureland, make a stop at The Magic Carpets of Aladdin for their twist on the Halloween spirit, and perch out at the Swiss Family Treehouse while you're there!
Frontierland is only a stop away, so you might as well make your way over to Big Thunder Mountain for a great ride through the desert and the mines! Splash Mountain is right around the corner, and if you're in need of a cool-off, you'd better make the trip down!
Now, you can't really say you went to the Halloween Party if you didn't go to the Haunted Mansion, can you? Stop at Liberty Square and experience the spooky fun at the perfect time of the year!
Fantasyland will have several available rides, including the classics like "It's a small world" and the Regal Carrousel, as well as Peter Pan's Flight, The Many Adventures of Winnie the Pook, Under the Sea, and the Seven Dwarfs Mine Train! Get your FastPasses+ ready for these so you can experience them all while you're there!
Finally, Tomorrowland promises to be quite the outer-space Halloween experience! Stop at the Astro Orbiter, Buzz's Space Ranger Spin, and Tomorrowland Speedway for tons of fun!