The best part of Disney movies is always the happily-ever-after at the end. It's the best part of every movie and we all love when that scene has a beautiful wedding at the end.
Here's the list of the top 3 Disney weddings and some tips and tricks to make your wedding the same.
Ariel and Eric:
The most inclusive wedding is easily Ariel and Erics. Accommodating for everyone, the wedding takes place on a boat. So all the part fish family and friends could be in the water, while the guest with strictly legs could be on the boat and enjoy the celebration.
How to make your wedding Little Mermaid themed:
-Obviously, you need a Mermaid dress with accent colors of Coral and a mint green
-These dinglehopper cake pops are better than any little mermaid cake. They keep with the Little Mermaid theme perfectly, and they are just so much cuter than a cake!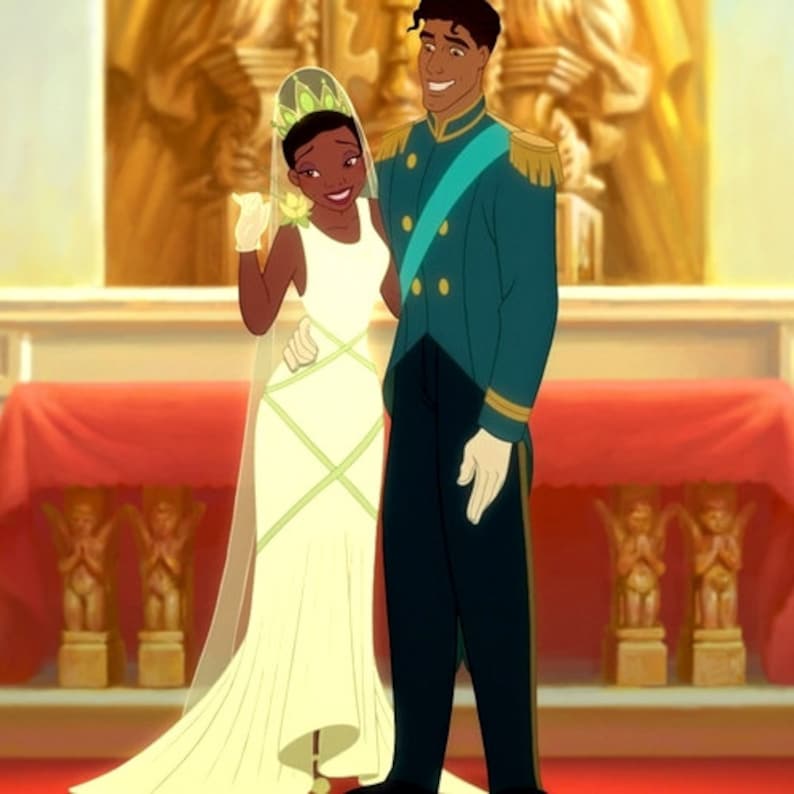 Tiana and Naveen:
These two love frogs got two fairytale weddings. Once when they were frogs with all their animal friends; and again when they became human again and got to have the wedding with their families. The perfect thing about the wedding is that Tiana got to wear two perfectly gorgeous wedding dresses and you can too! One for the ceremony and one for the reception. Now, remember for this wedding you need to have lots of greenery and (hopefully) a lack of frogs!





Roger and Anita:
They may have been dressed simply in their Sunday best, and the only people at the wedding were the couple, the minister, and the doggos, but this wedding could not have been more perfect. Just two people who love each other needing no one else but each other at their wedding and their best friends (the dogs). So how do you make your wedding similar?
-Have a small, quaint, wedding. Invite only the people who know you and you S.O personally. People who will actually care about your future as a couple. It makes the wedding a lot less stressful, more personable, and a lot cheaper.
-Bring your dog!!!! (and if you do please bring me too!) who doesn't love a pupper at a wedding? Even if it isn't your dog's big day too, bring them with and let them in on the festivities.
Finally:
Here are a few things to keep in mind...
Be excited to start your life together just like Ellie and Carl! Have a marriage as happy as them!! We all know they are the ultimate relationship goals!
In conclusion, please please marry someone only if they want to be married!! Don't pull a Gaston and plan a wedding and assume that the planned bride is just going to say yes!